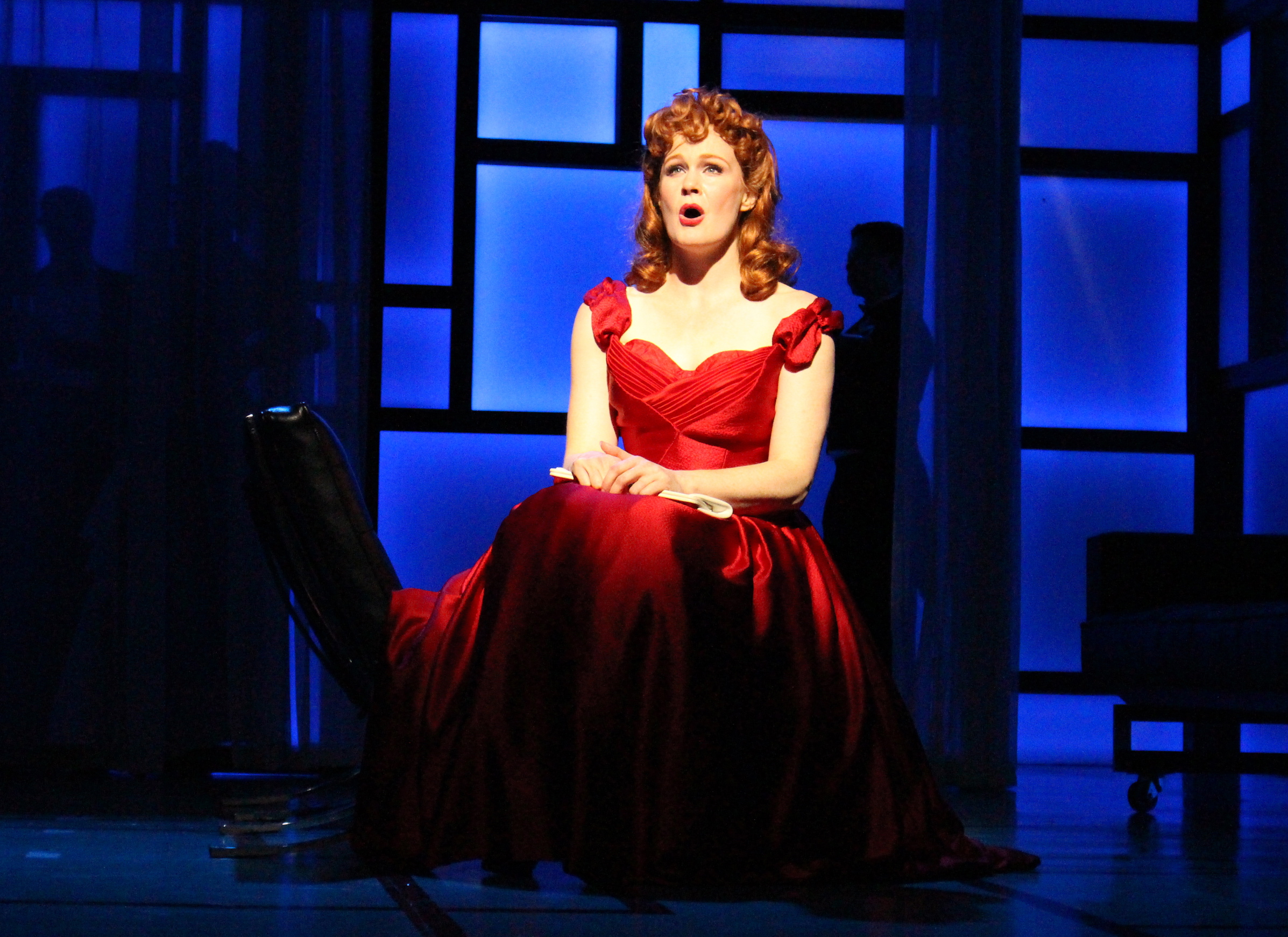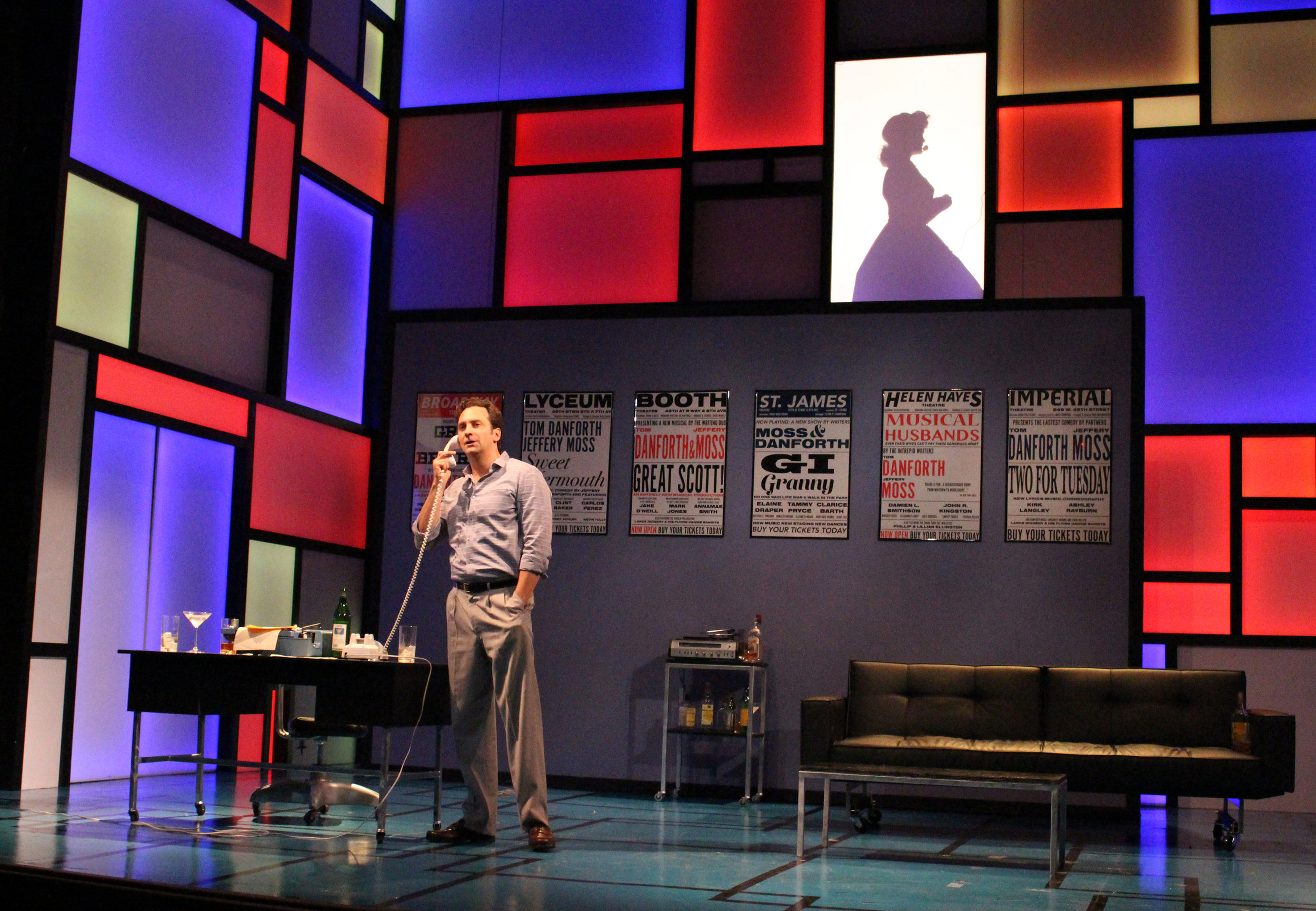 Music by Jule Styne, Book and Lyrics by Betty Comden and Adolph Green
Berkshire Theatre Group, July 2015
Choreography by Parker Esse, Music Direction by Joel Fram, Set by Reid Thompson, Costumes by David Murin, Lighting by Oliver Wason, Sound by Steve Brush and Tyler Kieffer, Wigs by Dave Bova, Stage Managed by Hannah Sullivan
Featuring Kate Baldwin and Graham Rowat
Photos by Reid Thompson
Press
The BTG production uncorks and sustains a fizzy energy. Heard's affection for this material is palpable, and he draws deft performances from his cast.
A bonafide hit! Heard's physical work with this company is as close to perfect as anyone could come.
5 stars! If the role of Ella shows Baldwin off, Heard's production shows off the delights of the musical. His pacing is terrific, and he has a real sense of style.
There's a lot to admire, in terms of musicality, humor, and even cultural satire, but most especially when the heroine can rise above the tropes of 50's conventionality and emerge as the true independent thinker. That's what Baldwin and Heard have accomplished and what makes this production of "Bells Are Ringing" a surprising summer treat.
Realism in the midst of a nearly madcap musical comedy is a quality director Ethan Heard has thankfully instilled in the entire chameleonic company, who change characters as easily as they don and doff David Murin's endless parade of striking costumes. Never has a cast of 12 seemed like that of 60 or more. Part of this magic owes to the breathtaking collaboration between Heard and his other designers, Reid Thompson and Oliver Wason.